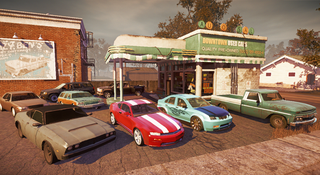 I've spent a lot of time researching car prices for the Curbing Cars ebook. This weekend, I wrote a story for Forbes about the top three reasons why people are driving less, and the number one reason is the expense.
The average vehicle now costs $31,125, according to TrueCar, which looked at transaction prices for June. That's up 2 percent over last year, and it's the second-highest transaction price in industry history. (Last December was the highest, maybe because of those Lexuses with bows on them in the driveway.)
The only reason the figure wasn't a record is that General Motors' prices are just shy of their highest level.
I'm convinced those high car prices are a main reason why driving is down. The New York Times looks at that this morning — of course, Jalopnik has been all over this, too.